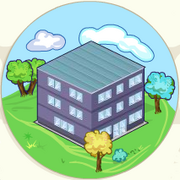 Hospital 1 is available at the start of the game, and begins with space for 10 rooms.
Through the tutorial stages, an Examination Room and Pharmacy are both required to be built before the game begins. Once those rooms are in place, and a 3-minute shift is begun, the hospital is available to edit.
Hospital one is the only hospital where the 3-minute "Short emergency work shift" is available. After level X, the option disappears.
Common Cold
Frostbite
Chain Smoker
Lamp-man
Zombie
Disco Boy (player level 6)
First Crush (player level 7)
Upset Stomach (player level 8)
Whooping Cough (player level 9)
Media-phobia (player level 10)
Room
Cash
Gold
Income
New
Repair
New
Repair (Cash)
Success
Failure
Examination Room
700
/
4
/
18 (22)
9 (11)
Shrink Room
3000
/
5
/
50 (55)
25 (27)
General Diagnosis
17000
/
10
/
30
15
Isolation Ward
40000
/
15
/
60
30
Pharmacy
600
/
4
/
10
5
Steam Therapy Room
1000
500
1
500
25
12
Dipping Therapy Room
3500
1750
2
1000
28
14
Lamp Destructor Room
5000
2500
3
1500
35
17
Neuro-shaker Room
8000
4000
5
5000
40
20
Music Therapy Room
15000
7500
7
7000
55
27
Doctors Room
4500
/
/
/
/
/
WC
15000
/
/
/
/
/
Restroom
1000
/
10
/
/
/